Testimonials
Don't just take our word for it…
QM is regarded as one of the top all-girls schools in the country, see what industry experts are saying about us.
Independent Schools of the Year Awards 2023
After making the shortlist, QM is now a finalist in the 'Small Independent School of the Year' category at the upcoming Independent Schools of the Year 2023 awards.

Being a purposefully small, all-girls school means we get to know each student incredibly well. Every girl receives the time, space and attention to find their confidence, build friendships, develop their talents, and find the right path for them. Ultimately, and perhaps most importantly, our girls feel at home here. With our extensive support and close-knit community, our girls are happy.
The benefits of our small school status are evident in our many initiatives, from our new Sixth Form Study Centre 'The 2022 Room' which was the result of recognising our student voice and opinion, to achieving the pioneering Gold Status School Mental Health Award; a five-year accreditation delivered by the Carnegie Centre of Excellence for Mental Health in Schools at Leeds Beckett University for outstanding mental health and wellbeing provision.
We also introduced 'Bespoke Boarding' which makes it possible for girls to stay at school as little or as often as they like. Not confined to traditional weekly/flexi/full boarding options, our families can instead choose something more flexible - and arrangements can change from week to week or even day to day. Whatever works for an individual family, works for us.

All the reasons we were named as finalists in last year's awards remain true; each girl has a Personal Tutor with whom they meet weekly; parent integration is key, and they are in direct contact with their daughter's tutor; tutorials ensure girls are progressing academically, and that they are happy and settled. The QM Family is a family of learning and belonging.
The Good Schools Guide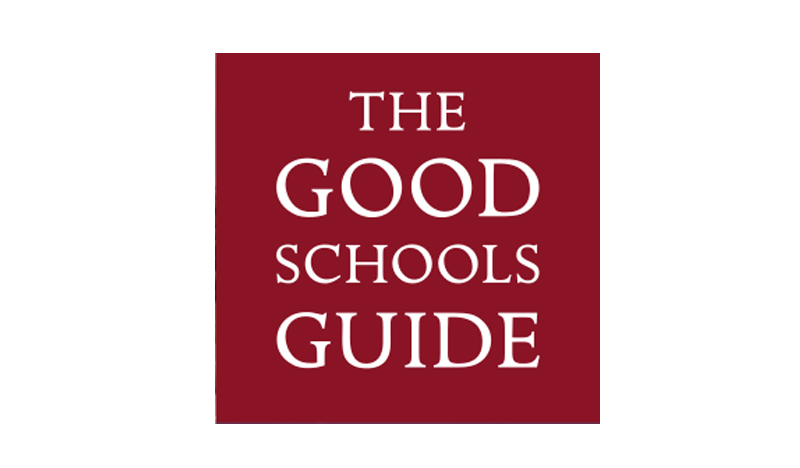 The Good Schools Guide is the UK's number one school guide, helping parents to choose the best education for their children. The team at The Good Schools Guide are very clear; "each school in The Guide is selected on merit alone. Schools cannot pay to be included and have no influence over what we write. We always tell the truth."
We were delighted to receive our review, which concluded "Queen Margaret's is small but perfectly formed and has everything you could wish for, unless you crave anonymity and getting lost in the crowd."

Read more - The Good Schools Guide, 2023
Carnegie Centre of Excellence for Mental Health In Schools
In 2023, Queen Margaret's achieved the Gold standard School Mental Health Award, delivered by the Carnegie Centre of Excellence for Mental Health in Schools, for its outstanding mental health and wellbeing provision. The Carnegie Centre of Excellence for Mental Health in Schools aims to strengthen pupils' mental health by supporting schools to make a positive change at all levels of the UK's education system, improving pupils' outcomes and life chances.
Rachel C. Boyle, Dean of Leeds Beckett's Carnegie School of Education, said: "The achievement of the Mental Health award is a demonstration of the school's significant commitment to improving children's and staff's mental health and wellbeing. It is also a commitment to developing practices in school that seek to improve awareness and expertise in creating safe and secure learning environments in which all children can truly fulfil their potential. This award is one that all staff can be truly proud of"
Independent School of the Year for Student Wellbeing
Queen Margaret's was the winner in the Student Wellbeing category of the Independent Schools of The Year (ISOTY) Awards 2021. We were immensely proud of both our girls and our staff for this fantastic achievement.
Over 700 entries were received in total, with Dr Helen Wright, Chair of the ISOTY Awards judging panel describing the student wellbeing award as "perhaps one of the most important areas of school life over the past 18 months".
QM was nominated thanks to our commitment to all of our girls' wellbeing whilst they were learning from home and our approach to fully supported, seamless online learning.
Boarding Innovation Award
In 2018, Queen Margaret's was crowned winner of the Boarding Innovation Award at the Boarding Schools' Association Achievement Awards 2018.
The Boarding Schools' Association (BSA) commented, "QM's 'Community Weekends' have been recognised by the BSA as an outstanding example of boarding innovation. Introduced in September 2017, they were developed to stimulate further a thriving weekend life with the girls themselves taking charge and leading their organisation. With 12 Community Weekends held every year, each one is led by one of the School's six vertical houses or other girl-led groups such as the International Council.
As the only all-girls' full boarding school in the North of England, one of QM's great strengths is its thriving boarding life which ensures full integration across the years. Girls take full responsibility for Community Weekends, consulting with all year groups to devise themes and content, which gives the girls the opportunity to develop essential soft skills such as communication, leadership and negotiation."