A Summer of Musical Activities
Music Review - 14th October 2021
Published 14th October 2021
Our girls have been involved with all sorts of musical activities this summer. The Music Department wanted to share with you some of the highlights of what Queen Margaret's music students get up to outside of school.
Director of Music Samantha Horseman writes:

"We are very proud of our QM Music Scholars Zoe (Year V) and Lucinda (Year V) who both won places at prestigious residential music courses this summer.
Lucinda is part of the National Children's Concert Band and she took part in a week-long residential, jam-packed with rehearsals, masterclasses, chamber ensembles, concerts and recordings. As a senior member of the ensemble this year, we are hoping to see her graduating to the more senior National Youth Concert Band this year. Here she is in action:

Meanwhile, Zoe earned a place on the composition course at the Sound and Music Summer School in London. This culminated with a professional jazz ensemble recording her composition in the studio, and later live in concert. Zoe told me about her time there:
"My course at the Purcell School in North West London was really eye-opening and there was never a dull moment. The week consisted of composing a jazz piece around 3 minutes long for a sextet (drums, piano, double bass, trumpet, alto sax and baritone sax); composing a short film score for a cellist; crazy piano exhibitions on site; and many games of football.
Between arriving at Watford Junction alone on Sunday, and then leaving the next Sunday with great new friends, it was an amazing experience. Being surrounded by so many great composers and musicians was very inspiring, and I hope to go back next year for the film course. I would really recommend it to anyone interested in playing or composing music."

We can see Zoe introduce her piece and count her ensemble in to perform her fantastic composition, NeonBlue at 33 minutes onwards:

It is not only the musicians who have been making their mark on the wider world, but our Choristers too.
Freya (Year V) is not only in the Chamber Choir and our Funk & Soul Band, but is also a very active member of the Drama department. This Summer she combined both passions and successfully applied for a place on the West End Stage School Summer Course at the world-renowned Guildhall School of Music and Drama in London.
Freya wrote about her experience, saying, "Over the week we had lessons in Dance, Singing, and Drama from teachers who had all been involved in West End productions. These lessons were a build-up to our very own production of Sleeping Beauty, performed at the Phoenix Theatre.
Throughout the week, we also had masterclasses for multiple shows including Hairspray with an actual member of the cast. But for me, the highlight of the week was definitely our masterclass for Six, where we were able to have a Q&A with the actress afterwards, which gave us a real insight into the musical theatre life!"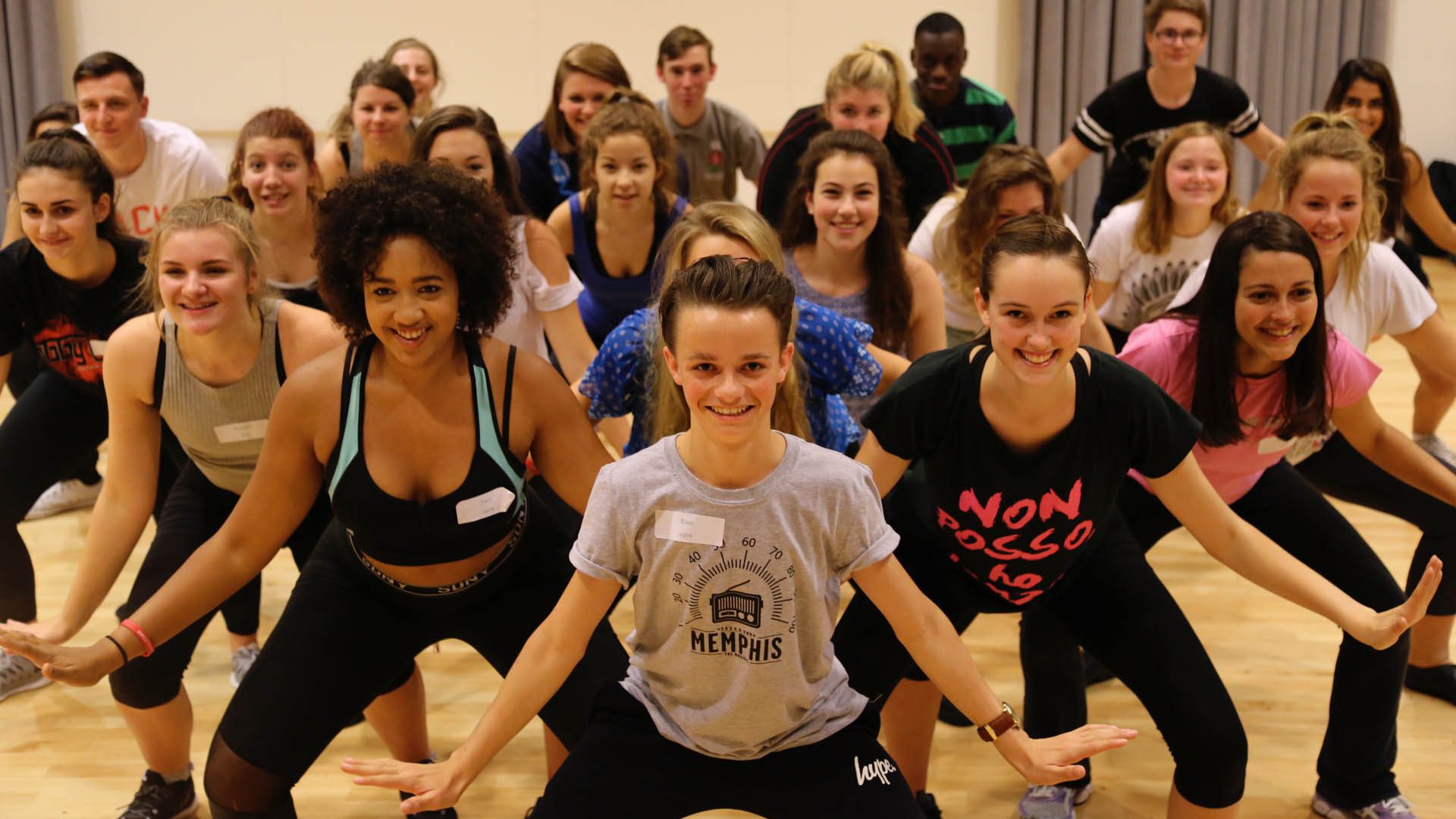 These girls are a fantastic example of how hard work and initiative pay off, and all three have exciting futures ahead!
Upcoming Musical Events
Choral Evensong
If you'd like to see our own Chamber Choir in action, we have Choral Evensong on Sunday 17th October at 19:00 - open to the whole QM Family of students, staff, parents, guardians, and alumnae.
As part of Queen Margaret's new series of High Services, it is the ideal opportunity to watch one of our flagship ensembles perform, as well as take a pause from busy lives and reconnect with spiritual beliefs.
There will be refreshments served beforehand, making it an extra-special occasion to add to your diary.
Find out more about Choral Evensong.
Wednesday@1
The Queen Margaret's Wednesday@1 music series is back! Open to students and staff alike, you can come watch a variety of musicians, works-in-progress, and all things musical, in a supportive and welcoming atmosphere. From exam preparations to first-time performers, there's always something new.